The Size and Scope of Government

(An Open Letter to Washington)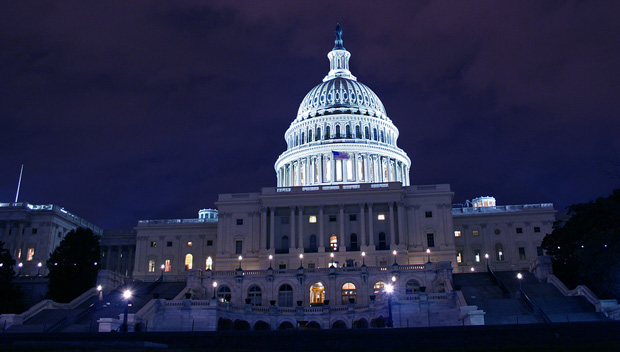 So Congress today passed the food bill and balked on maintaining existing tax rates. In the past two years, Congress has passed the health care bill, the financial "reform" bill, the food bill, countless unemployment extensions, and spent unfathomable sums of money. All this has given Congress and more particularly the White House, which Congress delegated all this authority to, unprecedented reach into my affairs. I cannot even get out of bed in the morning and take a shower without running into federal regulations.
Leon Trotsky, that old Soviet revolutionary, said in a text he published in 1937, "The old principle, 'who does not work shall not eat,' has been replaced by a new one, 'who does not obey shall not eat.'" I ask you to consider which condition America now more closely resembles, the former or the latter?
How many more government agencies do we need before it is enough? How many more laws must Congress enact? How many more regulations must I endure? What taxes must I be required to pay? How much of my labor must the State claim before I am allowed to labor for my own benefit?
Congressmen and Senators, when you look at the federal government's responsibilities as outlined in the constitution, there really is just one job that the government has: protect my freedom. I have consented to none of these new laws and yet I am now subject to them by legal requirement. Every action by Congress has only added to my burden and reduced my liberties. Congress has sent thousands of pages of laws this year alone to the White House to enact and to courts to enforce and all these, if not followed most stringently, may easily result in my being placed in prison. Rather than protect my liberties, Congress has taken them away from me. I tell you that when these measures are fully implemented, America will no longer be a free land. There is a very strong argument to be made that we are not free at this time, rather, we are unwilling servants of government. For all this, members of Congress receive in payment and benefits many times what the average citizen earns and far, far more than our soldiers in uniform who are shedding their blood by the direction of the White House and the authority of Congress.
Without economic liberty, there cannot be civil liberty. Without civil liberty, there cannot be economic liberty. They are inexorably linked. When either is restricted unnecessarily, prosperity becomes a dream instead of a reality. More than one man has put this principle in writing. Even men as far back as Adam Smith and Burke understood this. Many have since come to the same conclusion. Congress, though, does not seem to recognize this.
There is only one thing I want from Congress: I want to be free!
I believe that we stand at a precipice. We have an opportunity to move in either direction: towards total State control and the dissolution of individual state sovereignty or restoration of the principles on which this nation was founded and the documents those principles produced. There is no middle ground. So I ask you, which direction will you face your tent?