Characterizing the Obama Administration

(or, "What the Heck Have We Gotten Ourselves Into?")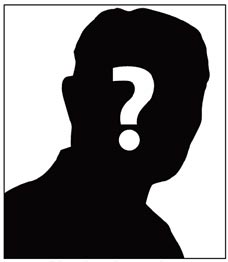 A Connundrum
For months, I have watched what has been occurring in Washington through the actions of Congress and the policies issuant through the Oval office. Like most of those in this country, it quickly became apparent to me that something wasn't right. Rapidly, this grew into one of the biggest political demonstrations in my lifetime but it made little difference to the current administration, they pressed forward and got their agenda anyway through some of the most underhanded and dishonest methods the American people have ever witnessed.
Well, like all of you, this made me madder than a wild dog but I had very little power to act other than contacting my Congressmen who were already opposed to what was going on. So I spent my time listening to the commentary on both the radio and on television, reading, thinking, and learning. It quickly became clear to me that some of the views I had adopted over the years were in error, not because I had changed my mind, but because I didn't understand what it was I was supporting. The platforms had been couched in carefully worded terms and deliberate phrasing that ultimately hid the real intent from the uninitiated. Over the last eighteen months, I have learned these terms and have learned how to listen to a political speech. Much became clear to me after my eyes were opened to the truth.
Despite this insight though, something still bothered me. Always on my mind was the question of, "Where will this end? What is the ultimate goal?" I looked at the actions of the President and couldn't figure out how to characterize him. Thus, it became very hard to predict his actions or even to understand them. For months, this stuck in the back of my head but I couldn't figure it out. None of the labels I had heard applied by anyone seemed to completely fit. There was always something inconsistent about it.
Expositions...
My meditations finally reached a fever point after my cousin insisted that I read Mark Levin's book, Liberty and Tyranny (a very good book, btw, and I highly recommend it.) Mark's characterization of this President is that of a pure statist—one who wishes the federal government to have ultimate regulatory authority—but even that didn't fit. Sean Hannity characterizes him similarly but a bit less pure. There can be no doubt whatever that Obama wants as big and as powerful a central government as he can get and that he believes in a centrally planned economy. This description, though, doesn't account for his lack of direct involvement in many issues. Never have I heard this President quote specific parts of legislation he was trying to push through Congress and that was because the details didn't matter to him as long as he got the authority. (Note, I said he got the authority, through a delegation of power by Congress to the Executive branch, leaving him to appoint whom he will to act on that matter.) I contend that a statist, especially one who has exhibited the sort of ideology of President Obama, would want to be directly involved in the process to ensure that it is done right, but in no single instance has that occurred.
Bill O'Reilly considers Obama to be rigidly ideological but ultimately political. In this, I consider O'Reilly to be somewhat naive. During the first eight months of his term, this President again and again went against public opinion as he force fed his agenda to the American populace. Over the subsequent months, he repeated this in one form or another time and again. Not once has Obama shown a tendency to favor public opinion polls even from amongst his own supporters, yet O'Reilly is continually befuddled by reports of Obama bucking the will of the populace and even going against members of the political Left. It appeared that Obama would stick to his agenda regardless of the lack of popular support for the issue under consideration. (For Obama, this would seem to be an exercise in, the "ends justify the means," sort of philosophy.) A politician in the usual sense would eventually become concerned about their own personal popularity and would either back off or change directions and while not compromising necessarily, would also eagerly engage the opposition in order to garner the broadest base of support for their agenda and thus ensure a continuance of their political career and power. Obama has not done this, despite polling lower than any President in modern history.
Glenn Beck has laid out a very compelling case for a corrupt Chicago politician now bringing Chicago politics to the White House. On many occasions, Beck has outlined the ties between various members of the administration and the groups they support and how the same faces keep appearing over and over again. In his words, "It's a small world, isn't it?" This lends great credence to cronyism and clearly there has been payback for the unions—SEUI in particular—and other supporters of this President. His ties to George Soros and others of his ilk through groups such as the Center for American Progress are quite evident. If we look at the case Beck made regarding the Chicago Climate Exchange and how Leftist groups and individuals from Al Gore on stand to make billions of dollars, all wrested from the taxpayers and the private sector by fiat, if we look at the case made on the reasons for the ban on deep water drilling and the potential benefit to Soros directly, along with the Blagojevich and Sestak affairs, there is a very compelling argument for quid pro quos corruption and that it emanates from the Oval office. Through this, Beck quite effectively (and perhaps unintentionally) refutes the notion of Obama as a pure ideologue. An ideologue would not tolerate corruption in any form since it instantly dilutes his utopian society. Yet even the description of "Chicago politician" doesn't quite fit.
A corrupt politician in that vein will be looking to enrich himself and his friends as rapidly as possible but will not want to see these things made public because unlike many parts of the world, Americans, as a rule, do not look favorably on such egregious behavior and tend to punish it swiftly. Yet this President and his administration have made no statements on these ties, the alleged crooked dealing, and have not in any way attempted to distance themselves from any of these individuals or groups. It is only when a pawn has committed actions or maintained associations that are so utterly disgraceful, as with Van Jones and Valerie Jarrett, that they are shoved under the carpet and hidden from view. But they are not removed, merely repositioned. No, a politician who is in it only for the money and the power will want to keep his public image as clean as can be managed and will not hesitate to smear others around him if he thinks it will deflect the charges from themselves. This administration does not do that.
One last item I observed was that Obama is also not especially Presidential. It was clear to me pretty early on that he was a good campaigner but not a good administrator. As one gains experience in a job, though, one tends to learn how to get better at it. Obama, it appears, does not seem to have done this. In fact, he seems very aloof from the responsibilities of President, as though he simply cannot be bothered by the job. Look at his response on critical issues. From healthcare, to the economy, to the debt, to immigration, to the Christmas bomber, to the gulf... he only seems to get personally involved when circumstances and public outrage force him to, often going days or weeks beyond prudent before commenting and then merely paying lip service to the issue before moving on to another topic (ala the gulf and, "this is why we need cap and trade," instead of, "this is how I'm going to organize the cleanup and recovery efforts") never again to speak on it or follow through with actions unless the matter is again forced upon him. The responsibilities of the office seem to be a distraction from his golf game or his evening parties or his family vacations. He simply will not engage on any serious issue unless given no practical option. Look at his handling of Afghanistan and how the commanding general could not get an audience with or even communication from the President. Rush Limbaugh terms Obama an "agitator" rather than a leader, offering that he knows how to stir the pot but can't offer any real solutions that he didn't read in a book somewhere, just incite the populace. I think this is true and it supports the appearance that Obama has a lack of real concern for the responsibilities of his office.
None of this made any sense to me for a very long time. As the days wore on, it seemed we were getting ever closer to a social dictatorship and yet even that description, I reject. Obama seems to love the trappings of power, the grandeur and ceremony and the culture that has evolved around the Presidency. Dictatorships are often rather poor and overtly oppressive affairs. For examples, I cite Castro, Mao, Chavez, the Taliban during their control of Afghanistan, and point you at the several African nations so endowed. The leadership craves power and privilege but often does not end up living much better than the average citizen. These individuals also tend to be very militant, often directly donning military uniforms and relishing in the appellation of General or Commander. There can be no doubt that Obama is a radical but I would not term him militant, it just doesn't fit his personality. He does not display the public aggression common to dictators, military or otherwise.
Epiphanies...
So how do you sum up the current administration? Clearly, the Left in Congress considers themselves better than all of us proles (to use Orwell's nuspeak term) and has exhibited attitudes more properly associated with rulers than governors, but what of Obama and his administration? It finally became clear to me as I sat watching the talk shows one July evening and contemplating what I've laid out here. As noted, I had in the days immediately prior read Mark Levin's book. That was not what led me to my answer but it was the seed that spawned a thorough reconsideration of my previous observations.
In meditating on the issue, it occurred to me that there was indeed a proper term to apply to this administration that also encompassed Congress and the President's Czars. That term is monarchy in the classical European sense. (Say, in the era of King George III of England or Elizabeth I.) No doubt this has repulsed many reading this, engendering sour looks and a response along the lines of, "not hardly..." and I do not doubt that others are telling their computer screens, "there's no difference between a king and a dictator." Well, let me explain.
There are critical differences between a dictatorship and a monarchy. They are subtle but very important. As noted, dictators do not often revel in ceremony or grandeur, they are interested simply in power but ceremony and grandeur have come to define many aspects of the Presidency over the years. Most past presidents viewed these very informally and some even stand on ceremony for no other reason than it is expected of them, but look at the number of events that have been held at the White House since Obama took office. Many of these have also been somewhat overdone even for that venue, have they not? Dictatorships are also quite volatile, a change in leadership only a meal or a bullet away. Sometimes a rival faction will rise up and carry out a coup d'état changing from one dictatorship to another in the blink of an eye but not changing any of the manners. Dictators also generally care little for the policies or views of the dictator who came before them. Radical changes are made overnight and fresh waves of police or soldiers roam the streets, ensuring that the populace knows how to comply with the new views.
Contrast this with kingdoms. Monarchies are far more centered on culture than power. Yes, there is a great deal of power in a king, even one with an increasingly powerful Parliament to contend with such as England had for almost 800 years before the Royal Family ultimately held little more than the title of "Highness" but no useful power. Succession in a monarchy does not tend to be generally disruptive to normal society, nor does it tend to cause significant changes in policies or foreign relations. Such cannot be said of dictatorships. Preserving the power of the monarchy is very much connected with preserving the traditions that have grown around it. In many ways, the power of a monarchy is actually contained in those traditions. Dictators care nothing for tradition and more typically view such as ties to the past that need to be severed in order for them to consolidate their hold on power. Further, monarchies tend to be dynastic in nature, ascension of leaders much more likely to occur through succession than fratricide, rebellion, or coups. Monarchies will change from family to family through a breakdown in the familial lineage or similar circumstance but rarely do they transition through intrigue, despite what some history books would have you believe.
Consider the various historical rulers of France, Germany, Italy, Spain, and England. One trait that occurs frequently among the royalty of these nations, often at the end of a dynasty, is a neglect of the state by the monarch. Edward the Confessor is such an example, spending so much time in spiritual concerns that his House decayed around him even as his enemies were at the very gates of London. President Obama continually refuses to engage on critical issues and seems more interested in living it up rather than attending to matters of State, preferring to let his cabinet and his Czars handle those pesky issues instead.
Another trait common to monarchs is a total disregard for the citizenry. Louis XVI of France is a good example here. The last monarch of France (if you omit Napoleon's short-lived self-coronation a few years later), his reign was not a happy one for the French people. When the starving masses demanded bread, he gave them worm-ridden and rotting food not fit for a pig. As a side note, he didn't have much else to give them anyway, having spent France dry building the massive palace at Versailles not to mention funding the revolution here in the U.S. but he made no attempt at cutting back royal expenses and no attempt to hear the people's concerns or to empathize with them in any way. President Obama apparently cares nothing for public opinion or the public in general and, in cooperation with his staff and leaders in Congress, will push his agenda through regardless of public opposition or the potential consequences to the public good.
President Obama seems very much to care about the trappings of his office as do the leaders in Congress. Indeed, Speaker Pelosi, on her infamous march to the Capitol Building this past year during the health care proceedings arrogantly carried a ceremonial gavel, very reminiscent of a royal scepter, through a throng of angry protesters. Private jets, political favoritism, tit for tat... it all seems to be on the table for this President.
But what is a monarchy without the power of the monarch? With the legislation that has been passed since even before his inauguration, an unprecedented amount of power has been transferred from Congress to the White House. Through regulatory agencies, laws are being rewritten and transformed behind closed doors as we speak without any Congressional involvement and without Congressional oversight. Congress has effectively delegated away the greater part of their authority, thus eliminating the restraining forces of co-equal branches of government, creating an enormously powerful executive with few real restraints. It has been happening slowly for decades but the past two years or so (it started under Bush, afterall) have seen a greater transfer of power than has been witnessed since the New Deal and I would contend that in the modern political culture, it is far more dangerous today than it was back then.
We're in Trouble
President Obama and his associates are now free to enact virtually any regulation and policy they desire without the approval of Congress.† Power has been wrested from the people and from the states as never before and placed in the hands of the President. Efforts to attack the constitution, the 1st and 4th amendments in particular, the recent appointees to the Supreme Court, recess appointments of cabinet members, and the alleged corruption in the DOJ all concentrate power to the Presidency in a manner never intended by the Founders and begin to more closely resemble that which they threw off rather than the Republic they subsequently created.
In my estimation, the term monarchy fits this administration much more closely than any I have heard thus far. This does not disallow the advancement of various ideological positions or a particular favored political agenda, but it does do a pretty fair job of characterizing President Barak Obama, his administration, and the current Congressional leadership. I submit to you that for all intents and purposes there is a King in the White House and that the Oval office is his throne room.
† If you do not understand the power of the Presidency as it now stands, consider this... Congress did not merely pass regulations, they established multiple rule making bodies (dozens of them) as well as enforcement agencies or delegating authority for enforcement to existing agencies. It is estimated that for each page of legislation, there will be 5-10 pages of regulations written. The health care bill was 1,200 pages plus ammendments for a total of about 2,200 pages. The financial reform bill is 2,400 pages. The stimulus bill was 1,000 pages. The cap and trade bill is over 1,000 pages. These will result in an additional 27 to 32 thousand pages of regulations which will affect all of us. Remember that there are already many tens of thousands of pages of regulations on the books at the federal level alone covering everything from electrical codes, workplace safety, fuel efficiency, air and water pollution and chemical handling, mining, power generation, banking and credit, forest management, air travel, trucking and rail transportation, product labeling and marketing, and trash disposal to name just a very few and these figures doen't even include the tax codes which are presently estimated at about 75,000 pages before these changes were made. Recall also that no one knows how to interpret these recent bills because they were deliberately written in general terms in order to allow for the broadest possible application by the rule making committees and enforcement agencies. In the end, it will be the courts who have to interpret these laws resulting in almost arbitrary alterations through litigation. With so many individual regulations, there will innevitably be ambiguities, conflicts, or outright contradictions. With that environment, it will be very difficult for a business or individual to not be found in violation of the law. Consider the pressure that the enforcement bodies—which are also part of the executive branch and under the direction of the President—can bring to bear on industry, businesses, and individuals when they are trying to institute some new policy or garner support for additional items on their agenda, whether federal or local. "Comply with our wishes or I'll fine you more money than you can contemplate or send you to jail." Or perhaps this, "We don't like this aspect of business or what's being done in this particular state or city so we're going to write rules that will directly punish that specific area and see if we can't kill it." We've seen all of this before. More than once, in fact. It should remind us of a quote by one Mr. Beria, "Show me the man, and I will find you the crime." Perhaps that will mean more to you if I tell you that Lavrenty Beria was the chief of the Soviet KGB under Stalin during The Great Terror and his agency was responsible for making a great many of Stalin's political rivals simply disappear.