A Conservative's Statement of Principles

(The foundation of what I believe)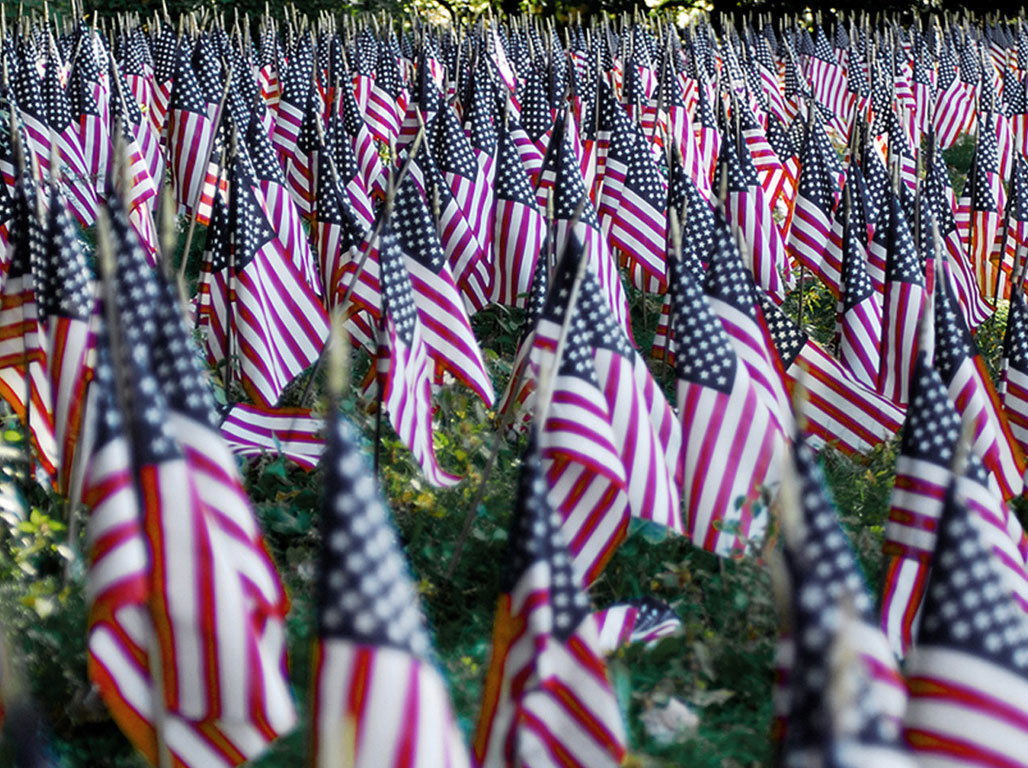 So since 2009 (actually, in some ways, since 2003) I've been re-evaluating my overall political position and trying to define myself. My views on economics, social issues, and international issues have changed over time as is natural for all of us. In the national elections of 2006 and 2008, the Republican Party got a much needed thrashing. They are now busy trying to pick up the pieces and figure out what they stand for since it ain't what it used to be. (Did you read the 2008 party platform document? They had been doing just the opposite of what many parts of that document said for the previous eight years.) However, in their wake came the Democratic Party, arguably more accurately described as the Democratic Socialist Party (often called "Social Democrats" in other countries), and I've seen a great number of things that have caused me to be considerably alarmed.
I thus find myself not adequately represented by either party presently even though I used to firmly associate myself with the Republican party. In some ways, I have a very conservative view of social issues but a somewhat more libertarian view on economic and other issues and there is no way that I can say that the Democratic Party represents me in any of these matters. Earlier in my life I had bought into much of the Left's rhetoric simply because I did not understand the terms. Having been rapidly educated between 2008 and 2010, it couldn't be more clear that the Democratic Party is not something I want any association with, nor do I think any freedom loving American should. The Republicans, though, have adopted many of the Democratic perspectives on a number of issues and that means I can't freely associate myself with that group either. So this makes it somewhat hard to classify myself using traditional party identities. God fearing constitutional conservative and die-hard free market capitalist perhaps best sums up my position but I am also practical.
How I got to this point is not what is of interest here but the lessons I have learned I believe will be of use to others as well. To that end, I've put together this outline of what my core principles are. These are the result of considerable study and a great deal of contemplation not over the course of a few weeks, but the better part of two years. As I learned, there was a flury of random ideas going through my head and more were being added all the time. That's the thing about learning, the random pieces do not help you much if you cannot put them together. Doing so takes considerable thought. You can't simply ingest a bunch of ideas and expect them to make sense, you have to carefully and intensely ponder them, trying to put each new idea into a propper context relative to what you've already learned, forming connections between ideas you originally thought were unconnected and using those connections to discover related ideas that those connections lead you to. Part of that was sitting down and putting to paper my thoughts on the issues of the day and looking for connections, contradictions, or evidence of things that had not yet been fully considered. As noted, it was close to two years before what I had been learning began to clarify. Once it did, many things started to make sense in a very short period of time and I began to understand not only what ideas I found to be logical to my mind but also the principles behind them.
So without further rambling, here's a brief description of what I consider to drive me. The focus is principly but not exclusively political.
First and foremost, I believe what the Declaration of Independence says, that our rights derive from our Creator, not from the government, that among these there are some rights that are unalienable to us, that is, from which we can never be separated. An example: we have a right to life by the very fact that we are alive; it was not the government that granted us life and the government does not have the right to tell us when our life should end if we do not attempt to deprive someone else of that same right (whether through direct action as in the case of murder or indirect action as in the case of treason or negligene.) Our right to life is thus unalienable. Similarly, the animals in the forest go where they want, when they want, by a path of their choosing in search of food, shelter, and a mate. They are unquestionably at liberty in their natural state. Are we not greater then they? If a creature of a lesser order has a right to liberty, do not we also have this right? When you attempt to capture an animal that does not wish to be captured, does not that animal fight with its dying breath to be free? Do we as human beings not also naturally crave liberty with equal fervor? This desire is not a product of government action, it is encoded into the very fiber of our being.
Governments can never grant rights, we have those rights by virtue of our birth and growth into a responsible adult. Government actions can only restrict our rights (what is a law or a regulation except someone standing in front of you telling you, "No, you can't do that"?), not create them and that being the case, they should be given as little power over us as is necessary to maintain an ordered and prosperous society.
Second, I believe that the constitution was divinely inspired. Leaders of my faith, past and present, have spoken to this point. Virtually every one of the Framers held that without the intervention of Divine Providence, it would not have taken the form it did, nor would it have been accomplished in such a rapid manner. Many of the principles outlined in the Declaration of Independence and which form the foundation of the constitution are in agreement with biblical trends among God's followers and the doctrinal principles found in that text. If I am to be a faithful believer, that then means, in a very real sense, I have a religious duty to be patriotic and to support the constitution. If God raised it up and gave it personal sanction (as my faith teaches), who am I to attempt tear it down? This is not jingoism or fanaticism, merely deference to the Ultimate Authority. It is not a perfect document, nor does it form a perfect government. So long as men can be in disagreement one with one another over principles or seek incompatible ends, government will never be perfect. In this condition, therefore, I favor a system of government that will not attempt to change my principles to conform to those it defines or are favored by others but will rather that the government I live under permit me to find my own path, without hindrance. Our form of government is not perfect, no, but it is perhaps nearer than Man has previously been able to get and thus should not lightly be changed. Sadly, we have drifted far from the principles our nation was originally founded under and in large measure, the objective of being able to find your own path is very much in question at this point.
Third, there is an inseparable link between systems of government and systems of economics. A preference for one type of government implies a certain style of economics and vice versa. You cannot have a closely regulated industry and have a small government. The regulation necessitates lawmakers and committees to draft the regulations, inspectors and examiners to enforce the regulations, boards to settle disputes over those regulations, and administrators to run the bureaucracy. Likewise, you cannot offer a broad range of social services or attempt to guarantee a certain standard of living without the resources to support it and to pay for it's operation and that means broad, heavy taxation and an army of tax collectors. On the other hand, if you wish a small government, you cannot have a broad base of regulations or redistributive policies and the taxation that goes along with them and thus will have a relatively unrestricted market place. Nor can you realistically have an unrestricted market without having a small government. You simply cannot get away from this reality.
Additionally, this link between economics and government also evinces a direct link between property rights and civil liberties. As more restrictions are placed on how you can acquire, utilize, and dispose of wealth, these restrictions necessarily curtail civil liberties. For example, licensure requirements for businesses and individual tradesmen restrict who can get into a business and how that business may expand and service its customers. These restrictions mean that an individual who wants to choose to invest their wealth in a certain business is no longer free to do so unless they are able to obtain a license, under whatever qualifications and/or fees required therefor and also must submit themselves to auditors and inspectors to make sure they are in compliance with the same at the potential cost of their livelihood if they are found in violation. Applying taxes to so-called "luxury" items hinders individuals from purchasing a desired product because of the added cost, reduced demand, and therefore harming the business and workers employeed in procuding those goods, possibly even threatening the viability of that industry and effectively preventing *anyone* from acquiring those goods thus creating a defacto ban through taxation. To tax an individual's income prevents that person from using that portion of their income to improve their economic condition, or to invest in books or education to improve their social and intellectual standing or to aid their children in such, and it also restricts that person's ability to contribute to charitable causes by limiting any surplus they may otherwise have. Similar examples are numberless. If you desire maximum civil liberty, you must preserve economic liberty and the converse is also true. Note carefully that this also tells you that the path you choose to take on social issues also affects economics.
Further, it is a fact that the larger government gets, the larger it tends to become. In the words of Milton Friedman, "If a private enterprise fails, it shuts down—unless it can get a government subsidy. If a government enterprise fails, it is invariably expanded. I challenge you to show otherwise." Government is by its very definition a concentration of power. Power tends to gather power to itself. When power is able to gather money as well, power will begin to flow to power of its own accord. The design of our constitution was specifically to prevent this accumulation or at least to slow it down as much as it possibly could to give the people a chance to correct their course. This objective was stated directly in the Federalist papers. (When you hear a politician complain that they're frusrtated and think that our government is broken because they can't get anything done in Congress, cheer. That means the system is working as intended and stopping that politician from imposing their will on the rest of us.) When power is concentrated in a central government, it is not to be found among the people, generally, and as power concentrates first in the central government and finally in a few boards and committees, their directors, and/or a handful of politicians, the people will ultimately lose their liberties and be reduced to a miserable state, dependent on government not only for their daily bread but also for their very lives.
I reject the philosophy of social Darwinism. In the words of Rep. Allen West of Florida, "You don't have to be in a titled position to be a leader." You would be amazed at the quality of some of the leaders we find in our communities if you would but pause to look. Some of the people who have contributed the most are those of whom many would think the least. We are a nation that used to honor individual choice and individual responsibility. If you are a religious person and accept that you will be judged in the next world for your actions here then you still believe this. Ask yourself if those whom we elected to govern us believe it any longer and if not, why don't they?
Likewise, I decry the idea of social justice. Social justice has, since the early days of the 20th century, been a major tenant of the Democratic party. You also hear about "economic justice" and often in conjunction with the phrase "mal distribution of wealth", "environmental justice", and other such things. The key term is "justice" ("equity" is sometimes used as well) but you can't understand what that means until you understand what "fair" means. To me, this vision represents an affront to the rule of law. Our entire system of jurisprudence was founded on the idea that the law is no respecter of persons. That is why the statue of Lady Justice is blindfolded. What matters is weighing the evidence and rendering verdicts based solely on the facts in the case, not the position of the person, not the family name, not their heritage, nor anything about the person or their prominence or wealth. The foundation principle is fair treatment, that is, stealing is stealing regardless of whether it is done by the beggar or the mayor and both are subject to the same punishment.
Social justice deliberately removes the blindfold and discards the scales. Herbert Crowley, the father of progressivism, effectively said as much in his writings. Boiled down, it is the idea that there are oppressed peoples and oppressors. Social justice is about "fixing" that and evening things out. This is accomplished by granting favorable status to oppressed groups and unfavorable status to the oppressors both in legislative policy, contracts, and interpretation of laws. It says, "Because you have been disadvantaged, I will grant you extra dispensation and will fight harder for you," while at the same time telling those who are perceived as having been more advantaged, "Even though you have been wronged, I will not fight for you because you have been privileged but will instead take from you and give to them that have less even though you have been wronged, merely because you have more." This philosophy requires evaluating a person's race, gender, family background, religion, educational opportunities, and even the state, city, and neighborhood in which they live in order to determine what share of prosperity should be theirs—to determine what is "fair", what is "just". It even gets into criminal cases by suggesting that a person's diminished social and economic condition is a principle factor in the crime they are accused of and that they should thus be judged less harshly because of that fact.
If you want another example, picture a group of children at a birthday party in a circle around a pinata. In one scenario, the pinata bursts, all the candy falls to the ground, and the children rush in to grab it. Each child fares according to how carefully they have been watching and how fast they can react, how fast they can get to the candy, and how quickly they can identify and grab the individual pieces. Some will end up with five, some with three, some with one, and some with none at all because they were either too slow or just in the wrong position but each child had the same opportunity to grab the candy. Now consider a second scenario in which after the pinata bursts, rather than candy spilling onto the ground, each child is given three pieces of candy so that none have more and none have less than any other. Which one is fair? It's an interesting question, isn't it? The answer is that both are, depending on which perspective you take: equal opportunity or equal outcome. That is the core of the debate this country is now facing.
Note that this usage of the word "fair" is very different in the two cases. In one instance it means equal treatment by the law while in the other instance it means equal condition through the law (and yet the latter is a misnomer, for if you allow a judge, beit a jurist or bureaucratic "paper pusher" evaluating a form, to render a verdict based on factors other than whether a man has conducted himself honorably according to the written law and the intent thereof with no ill intent, then how can you call the verdict "law"? The judgements are basically arbitrary.) These two usages are mutually exclusive. The entire concept of social justice is antithetical to the rule of law.
Thomas Jefferson said in his first inaugural address, "Sometimes it is said that man can not be trusted with the government of himself. Can he, then, be trusted with the government of others? Or have we found angels in the forms of kings to govern him? Let history answer this question." To this, I add that if a government composed of fallible individuals does not trust me to mind my own affairs, I certainly have no justification in trusting that same government of fallible individuals to mind them for me. Government should be small enough that a citizen does not trip over it for want of room to walk.
Finally, in my view, government really has just three principle responsibilities:
1. To protect the liberty and security of its citizens
2. To protect its citizens from harm, one to another
3. To encourage commerce and trade within the nation and among other nations

Through its various administrative and legislative bodies and their actions, any government trying to do more or less than this is a government that will ultimately either crumble and fall into chaos or become oppressive and unjust, denying its citizens the very rights that are its Natural obligation to protect.
That said, I'm far from an anarchist. Government does have a role to play but that role should be carefully managed and restricted just to those things which are in the proper scope for the particular level of government being referenced. I support the law and have endeavored to be an upstanding, law abiding citizen in as much as it is possible for a fallible individual to be such. My view, contrary to that expressed at the end of the 19th century by author and activist Henry David Thoreau, is that government should be limited, not non-existent. Anarchy is not a form of government. It is, in fact, the void which government fills. In principle, I agree with the civil libertarian point of view but also feel they are overshooting the mark, coming too close to that threshold of anarchy, and are even somewhat dangerous. (When the Left and the Right both agree on an issue, be very wary.) Under current conditions, with the sort of deterioration of the family and the moral fabric of society and the veritable expulsion of God from the public square, I feel that a complete adoption of the civil libertarian ideology would be just as destructive as embracing statism and total government would be. John Adams stated that, "[this constitution] was intended to govern a moral and religious people and is wholly unsuited to govern any other." The reason for this is that if man is to be permitted to govern himself (as is the nature of the American Experiment), there must be a solid—common—foundation of moral values upon which he stands. Remove that foundation and you remove the natural restraints that dictate a man's behavior while at the same time removing a man's sense of responsibility and the drive to put in the effort necessary to better his own condition by honest and honorable means. There is, thus, a link between individual morality and a civilized, productive people.
Viewed from another angle, consider that government is a manifestation of what we all can mutually agree is necessary to maintain an ordered and prosperous society. So long as government remains within that (pretty limited) scope, it is just. Once it drifts off that base and begins to try to direct us instead of being directed by us, it becomes oppressive and should be altered accordingly to remove that defect. It is this description that I feel best describes government today, one that wishes to direct us instead of being directed by us. This is not the philosophy of "the constitution is a living document meant to be viewed in light of conditions of the day," far from it. My statement is that we have the right to change aspects of government as we mutually decide that it should be altered. That is what the amendment process is all about. Note the "common consent" implication there, not the reinterpretation that the prior sentiment desires. This reinterpretation effectively gives the government the ability to rewrite the rules they operate under at a whim, not by consent of the people and thus undermines the rights we entrust it to protect. This, too, was directly spoken against in the Federalist papers.
This is a large part of the reason why there is such an effort to dismiss the Declaration of Independence along with deconstructionist teachings about the Founding Fathers and the history of the age in general. It is about changing the principles embodied in the American Experiment. Remember, the Declaration of Independence is the why, the constitution is the how. If you separate the two, it's like cutting a kite string. Remove the fountatinoal principles behind the constitution and it falls.
Many political thinkers in the past one hundred years have come to consider the people as, in a sense, animals. That is, they feel that the people often behave as a herd and need to be guided in the direction they should go. To this, I respond that the only reason people can be led is because they are uninformed. People having sufficient information (the truth) about the situation around them will usually make the correct choices. When you don't have the correct information, you become susceptible to being guided to choose against your better nature. Politicians exploit this over and over again to get you to choose as they do even if you do not believe as they do. That is why so much of political rhetoric is based on an emotional rather than a rational appeal. When you seperate emotion from a debate, the outcome can often be quite different and those politicians seeking to usurp the liberty and property of the people will usually lose.
You will see this philosophy used a great deal in marketing because it works, but there's a catch: marketing of products and services usually appeals to people's outward senses, their "sweet tooth" or their desire to be thought trendy and "hip" but the results are always fleeting. When people try a product, they gain information about that product. They will only keep using it if they decide they like it. People cannot be manipulated into repeatedly buying any grocery product, household item, or any other product or service that they ultimately decide through experience that they either do not care for or have no use for. The knowledge they gain through experience teaches them the true merits and pitfalls of the choice they have made. Countless "fads" through history, even the short history of our lifetimes, demonstration of this principle. (Just look at the toy market.)
Politics is a little different. There, you have no tangible product or easily understood service to evaluate. Instead, you have an ill-defined sense of morality and social order. The questions are, if not by their very nature, deliberately made to be quite complex. Complex questions are not easily answered. This opens the door to rationalization and manipulation. It is very easy for someone to produce a compelling argument for a policy or point of view in a scripted and carefully assembled thirty second commercial, ten minute presentation, one hour documentary, or political treatises such as the ever-popular "best seller". It can be quite hard to sit in the room with someone who has a carefully prepared presentation or who has an excellent command of language and can cite many authors and "experts&quot and not be taken in by their words if you are not adequately informed of the contrarian position or are sufficiently confident in your own beliefs and principles to withstand their arguments. Politicians thrive on ignorance. They are not trying to convince those who already think as they do—there's no point in trying to convince someone of something they already believe—they are trying to convince those who do not know what to think and have only questions. It must also be remembered that the effects of political actions—changes in the laws—can be very subtle and also dualistic. A law can operate on many levels, one at the surface may give us what we're after but it can also affect changes elsewhere in the legal code that have a decidedly negative (and not necessarily unintended!) impact as far as our interests are concerned possibly because of a different, pre-existing law that dove tails into the law just passed. We may not ever realize that we have chosen against our better interests because the true intent of the change has been hidden from us.
My feeling is that in many ways people will succumb to this because they have not spent enough time contemplating and meditating on the question of, "Who am I?" They have not spent enough time in introspection and self-examination to know just what is is that they do believe and what principles define them, nor do they know how to detect the presence (or absence) of those same traits in others. When you really don't know what it is you believe, and more importantly why you believe what you believe, you will find yourself quite easily manipulated into betraying what it is you claim to uphold. This is what many politicians feed on, carefully structuring words and phrases, using all the poll-tested language, and more importantly psychological profiling of the audiences they are addressing their message to in order to convince the unwary among us that their vision of the world is the correct one, or in some cases to convince you that they believe what you believe because you don't know any different. In the end, it all comes back down to the age old proverb, "The truth shall set you free." When you understand yourself, you will be able to more clearly see others for what they are. The messages will no longer confound you because you will instinctively know when a particular philosophy is contrary to your own ethos. Sun Tzu said, "If you know the enemy and know yourself, you need not fear the result of a hundred battles. If you know yourself but not the enemy, for every victory gained you will also suffer a defeat. If you know neither the enemy nor yourself, you will succumb in every battle." It's as true in politics as it is in combat. In large measure, this is the real reason I have written this document; as part of my own exploration of self. Through this, I know now who I am and why I believe the things I do.
What I've said to this point is the extended statement but what it all distills down to, really, is just these basic principles:
God reigns supreme and we each, our families, our communities, our nation, and the entire world owe Him deference, always. We honor Him by serving Him and we best serve Him by serving those around us. (On reflection, that's almost exactly what Franklin said in his autobiography though I did not write this thinking of that.) It is not so much what we say that matters, it is what we do that counts. "Faith without works is dead... Show me your faith without works and I will show you my faith by my works.&quot
Men are imperfect and a government made up of imperfect men will be imperfect. As such, I have no justification in permitting that imperfect government to determine my own well being. (See Jefferson's first innagural address.) Each man should be allowed to find his own path free from interference from others and that means making individual choices and being individually responsible for the consequences of those choices. God requires this of us so we should require it of ourselves.
The noblest, most honorable title a man can aspire to in this life is that of "Worthy Husband and Father". I say this with the greatest possible emphasis. Nothing else is of any value. Our entire effort and energies should be directed towards earning that title. All matters in life from work to school to church involvent to personal associations play a part in this goal and the family should be central focus of all your efforts and activities. One implication of this is that a man will be willing to do whatever is necessary to support his family and see to their wellbeing, dependent on none other if he can so manage it. Remember, though, that this is a title that depends entirely on the first word: Worthy. That word cannot be definitively applied so long as our story is incomplete. It can only be added at the end of our lives, and not by us.
This is what I believe.